Precious Present & Save up to 25%OFF
In Japan, the current Emperor is set to abdicate on April 30, 2019 to be His Majesty the Emperor Emeritus.
This marks the end of the 30-year Heisei era, and we're pleased to have this promotion with our valued customers in appreciation of the current Emperor.
The Memorial Sale is held until April 22nd. Please check the details below,

(1) Precious Present of 30-year Memorial Stamp of the Japanese Emperor
Everyday, one of customers who placed an order wins the Emperor's Precious Memorial Stamp in a lottery !
(2) 5.00% OFF coupon for all the customers for Now
Coupon code : " REIWA "
Please use this code at the final stage of checkout.
(3) up to 7.00% OFF of Volume discount
You'll successfully get the discount on orders up to 7% OFF as our present
if the total amount of your order meets the amount condition in incremental steps.

(4) up to 5.00% OFF for Repeat Customers
If you purchased in the past, you're eligible to get 2.00~5.00% OFF according to the number of purchasing.
Please be noted only registered customers are eligible. You're recommended to make your own account first!

(5) Free Shipping (up to 8.00% OFF equiv.) on Orders over USD250 Worldwide
If you'd like to make sure shorter delivery time,
please use the express service below such as FedEx, DHL and EMS(by Japan Post).
(6) Present of Popular & Stylish Damascus Knife on Orders over USD799 [Limited]
You're offered the following beautiful damascus knife present as our gratitude.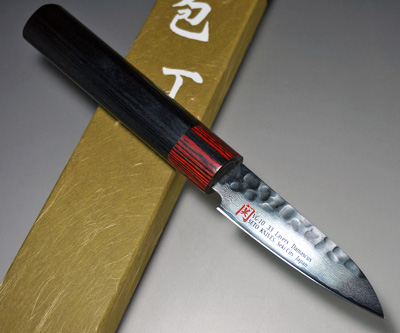 Please be noted that the present is in limited supply.
>> Check the item

Click one of the pictures below to start finding your best knife!
Thank you for visiting our store !
We'd be very happy to help you find the best knife for Gift and for your best Cooking Experience.
Sincerely,
The Hocho-Knife Store Manager and All the Staff

>> Return to TOP of this page